Paku Valley Loop Or Kenyalang Loop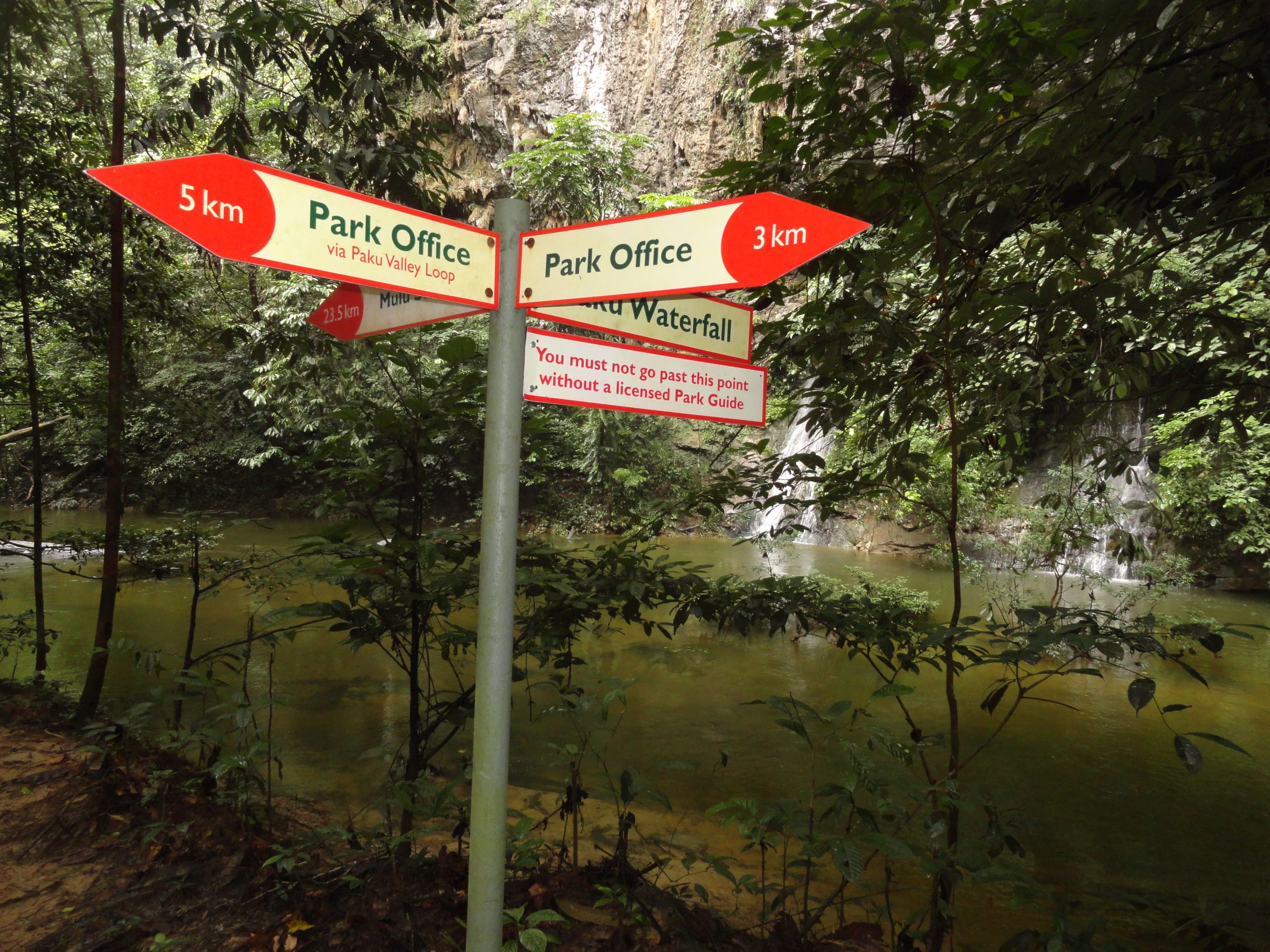 This 2.5 km trail provides an opportunity for you to explore a slightly different area of the rainforest away from the heavily used Deer Cave Walk without needing a guide. (yes, you can take a picnic lunch and make arrangements to meet your Deer Cave tour guide at the Bat Observatory later in the day)
THE PAKU VALLEY LOOP (3-5 hrs)
This trail is an 8 km long trail where you can stroll at your own pace to discover the rainforest following your own particular interest, be it birds or bugs, ferns or fungi or just a chance to be alone in a beautiful place.
The full 8 km walk should take you around 5 to 6 hours. A shorter walk will be to turn around after Paku Waterfall.
While the Paku Valley Loop is an easy walk, the section along the Melinau is all concrete and is usually very slippery (take it slow and easy) and on other sections there are a few small streams to cross where water levels can change quickly.
Before heading off to explore any part of the Paku Valley Loop you must register your plans with the Security near the park entrance bridge. Let them know where you are going and when you expect to be back. If something goes wrong at least we'll know where to start looking for you!