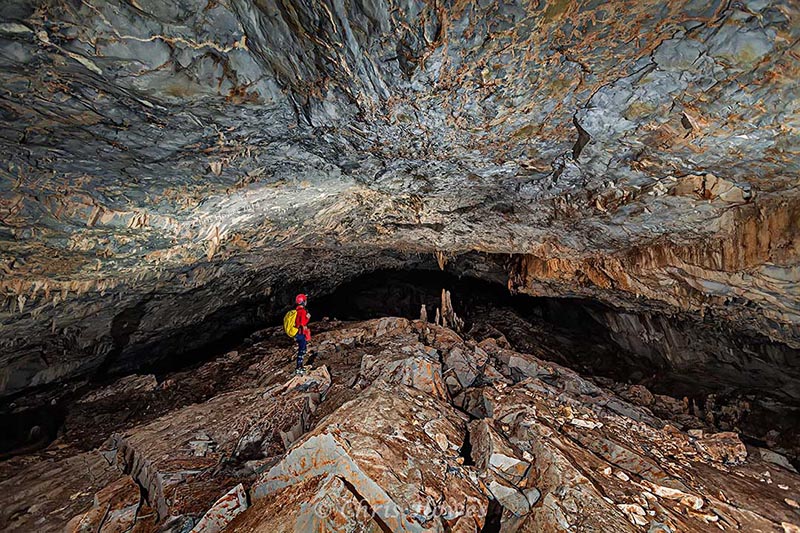 * Price per person.
Intermediate level.
Advance booking required. Min 3 person, max 6 person.
Minimum age is 12 years old.
This is a beautiful cave with many stalactites, stalagmites and wonderful examples of cave sediments. Equipped with helmets and torches you scramble over boulders and along ancient riverbeds. Experience the thrill of seeing this underground world by torchlight and the anticipation of what is around the next dark corner.
There is no climbing in this cave which makes this is a great adventure, ideal for family groups.
*Bring your own headlight.
Park Management will assess the suitability of all people wishing to undertake adventure activities.
Cancellation policy – once you have left the Park Office there will be no refund for the tour not going all the way due to fitness level, water levels, sickness or any other reason. A 50% cancellation fee applies to any tour cancelled by you within 24 hours of the schedule departure time